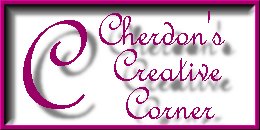 Welcome to my little creative corner.
Here you will find Backgrounds and Graphics I have been creating. They are free for your use, but you must save them and upload them to your own server!!!!!
Please do not link to my server....


This page has been moved to http://TaxLady.tripod.com/artindex.html

Copyrightę 2001
all rights reserved.